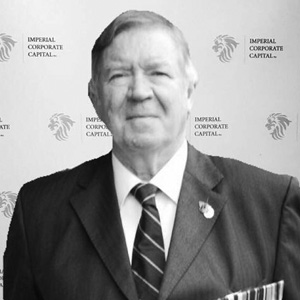 Alan Howard
Chief Financial Officer
Alan Howard is a consultant with a wealth of experience in advising a diverse range of businesses from transport to hotels.
Alan holds an MBA from Cranfield, is a Chartered Accountant, and is Fellow of the Chartered Institute of Management Accountants, a Fellow of the Institute of Directors and Fellow of the Chartered Institute of Personnel and Development, and as such has obtained a wealth of experience during his career. He has held advisory roles in companies ranging from transport to hotels and has been a Partner at Deloitte Haskins + Sells and Mazars where he was responsible for business structures, human resources, planning and development, acquisitions, and sales of businesses.
Alan was also Managing Director of Cambridge Nutrition Ltd (Cambridge Diet) and led the firm to international stardom and is often asked to lecture on its success around the world. He now advises on financial planning, taxation, personnel, management, and operational strategy acting as a trouble-shooter who specialises in planning for rapid growth.