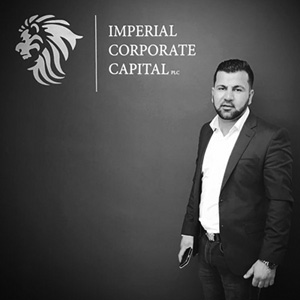 Fabeo Russell
Chairman & Founder
Fabeo Russell is Chairman & Founder of Imperial Corporate Capital PLC and a qualified contracts manager.
Fabeo's property experience ranges from low-cost housing right through to luxury apartments and large detached property. He has accrued a diverse development portfolio during his years in the construction and development industries and has gained an in-depth knowledge of statutory authority requirements, contract administration, construction project management, and fund monitoring.
Fabeo started his career working as a Junior Contracts Manager with a private developer before quickly progressing into a senior role. With an appetite for success, he embarked on his own property investment venture. Within just 7 years he formed a comprehensive portfolio of developments and now advises architects during master planning on key social economic factors.