IT'S FULL SPEED AHEAD ON THE ELIZABETH LINE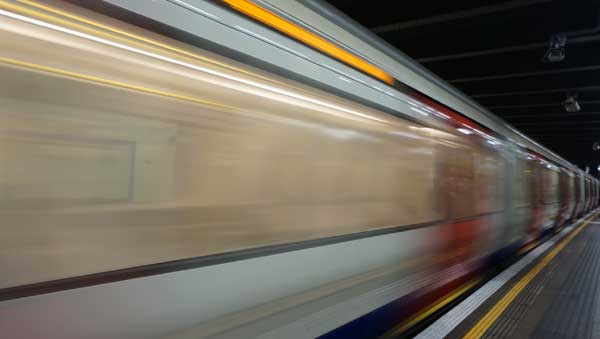 Despite the uncertainty surrounding Brexit in 2016, the Crossrail project is now 80% complete…
According to Crossrail's January update for 2017, the final stages of construction are underway transforming ticket halls and station platforms along the route, with train testing expected to be carried out upon project completion. The majority of the track along the route has been successfully laid, with over 65% currently installed along the line.
Fitted among the tracks are 900-meters of floating track slabs which have been installed to aid in the reduction of noise and improve ride comfort on the operational railway. The remaining 35% of the tracks are scheduled to be completed by the end of the summer period; at which time testing can commence. There are 10 new Crossrail stations currently under construction alongside the new tracks. These include, Tottenham Court Road, Farringdon, Woolwich, Abbey Wood, Paddington, Bond Street, Liverpool Street, Whitechapel, Canary Wharf and Custom House.
At Tottenham Court Road, bespoke lighting drums have been successfully installed above the black terrazzo wall panels, with Installation of white glass and concrete panels also underway in the eastern ticket hall. Elsewhere, the roofing of both Farringdon and Liverpool Street stations have been fitted, with a design that has been focused specifically on maximising internal space.
Following extensive works over the Christmas period, progress looks good on the remaining stations, with much of the same in regard to station development. At Abbey Wood the iconic timber roof structure has been completed and the installation of the zinc covering is now underway. In addition, the proposal for a new station at New Ilford has recently been approved by the government, allowing for a larger ticket hall and lifts granting much needed step-free access.
With Crossrail's completion expected towards the tail-end of 2019, we are approaching an evolution of London's transport service. By improving commuter's attitudes to travel in London and allowing for quicker journey times inside and outside of the capital, the Crossrail effect will be extensive. Once Crossrail becomes fully operational, this improved attitude and accessibility will drive the interests of first time buyers towards London and increase demand for properties in close proximity to a Crossrail station.