THE SOLUTION TO LONDON'S COMMUTER DILEMMA?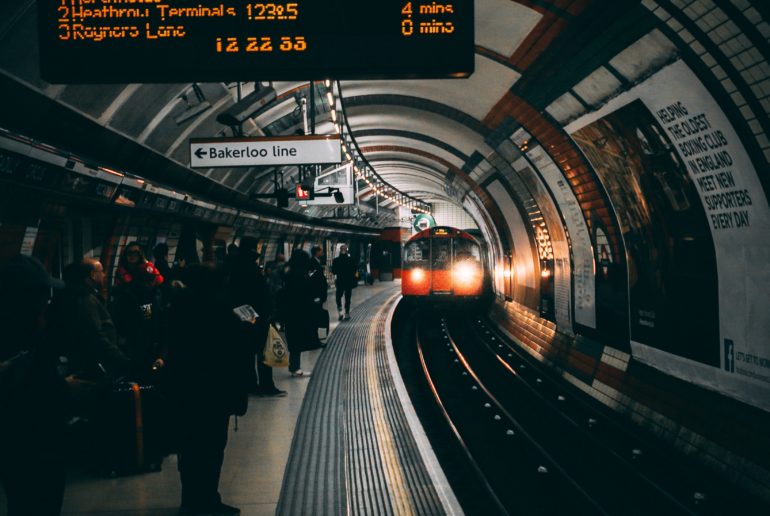 London is projected to grow by two million people by 2031. This means more housing, more public transport and more congestion, as a result. It's clear to see that a significant investment is needed to help London grow to fit demand.
Much like Crossrail 1 (The Elizabeth Line), Crossrail 2 is a new rail route cutting through London, connecting the north of the UK to the south. Its aim is to relieve overcrowding on the Victoria, Piccadilly, Northern, District and Central tube lines by offering an alternative route for commuters to and from the city.
Although the route has not yet been finalised, plans are expected to be submitted to Parliament in 2021/2022. Commuters and experts across London are waiting in anticipation to see if Crossrail 2 will be up and running by the early 2030s, but until a date is confirmed, this is merely speculation.
Crossrail 2 will create a link between Hertfordshire and Surrey, going as far as Broxbourne in the north and Epsom in the south via Central London stations like Euston, Clapham Junction and Tottenham Hale. It is estimated that up to 30 trains per hour will run in each direction on the core section, but farther out they will be less frequent.
Beyond the South East, Crossrail 2 would connect more than 800 destinations around the country with one interchange of a Crossrail 2 station. Beyond the South East and Hertfordshire, there is thought of Crossrail 2 connecting places in the north such as Birmingham, Liverpool and Manchester.
"When Crossrail 2 eventually gets going, its impact will be huge". "It goes through areas that aren't currently well-connected and in Zone 3, particularly, established but hard-to-get-to places like Tooting Broadway and Wimbledon will see a good jump in house prices. But the reality is that all of the areas with Crossrail 2 stations will benefit." (Johnny Morris, head of research at Countrywide).
Susan Emmett, Director of Savills Residential Research says: "One of the mistakes made in the planning for Crossrail 1 was that they left it a bit late to look at housing. Crossrail 2 has learned from this and there is immense potential. The 200,000 new homes they're predicting will be built is definitely realistic, but this will come with high-density housing [typically blocks of flats and tower blocks] which will probably be okay in areas like Tottenham Hale, but might meet resistance in Surrey because of the green belt."
Fionnuala Earley, residential research director at Hamptons International, agrees: "In the long-term, both Crossrail 1 and 2 will be a significant driver of regeneration and new development, acting as an accelerant to kick start long planned schemes. Locations close to both existing and new Crossrail stations have become the focal point of major regeneration projects across the route outside of central London".