Imperial Corporate Capital partners with South Eastern Rail to develop £1m train platform link for Greenhithe Station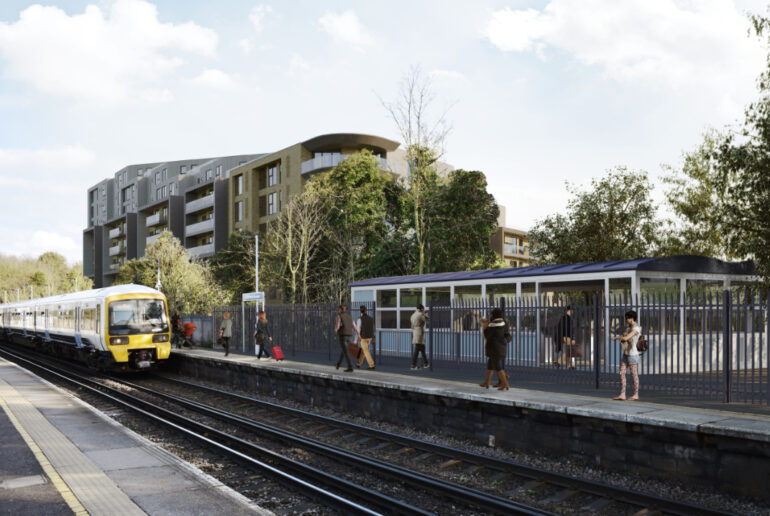 Imperial Corporate Capital is pleased to announce a new partnership with South Eastern Rail to develop a new train platform link as part of the Little Hithe Development project. An investment of circa £1million will ensure a new tree-lined link to the London bound platform for pedestrians and cyclists, including new ticket barriers and ticket machines. The current planning application also includes the potential to assist with improvements to the local highway network.
Greenhithe is strategically located close to the A2 and M25, which provide good links to the London bound and Kent bound motorway and strategic road network and inter-linking to the UK's wider motorway system. The A226 London Road located to the south of the site provides a connection between Northfleet and the A282 (inc. the Dartford Crossing), which in turn, links to the A2 and Essex County.
Greenhithe Station link development
The scheme will include provisions for land safeguarded and delivered for a publicly accessible pedestrian link and cyclist connection to Greenhithe Railway Station, located on the western boundary. The link will promote better connectivity and accessibility for the existing and future residents of the development and in the local area among other significant benefits.
Delivering a new highly accessible link to Greenhithe Station
Provides much needed housing for local people in a sustainable location
Actively supporting the use of sustainable modes of transport across the Site
Huge beneficial impact to landscape features through new tree planting
Providing landscape amenities to meet the needs of future residents
No harmful impact on existing highways and drainage infrastructure
Proposed local benefits
As part of this substantial regeneration process, pedestrian and cycle access points are also proposed to either side of the site access junction, with the footpath to London Road to be widened to 1.8m to the southern boundary, to further improve pedestrian safety. These footways will follow the access road through the site and onto the proposed podium level, providing level access to both residential apartment blocks.
This comprehensive development proposal provides for a sustainable development, which will deliver significant economic, social and environmental benefits to the local area.
The proposals are in full accordance with design policies contained within Dartford Borough Council's Local Plan as well as national guidance set out in the National Planning Policy Framework and National Planning Practice Guidance.